Services Offered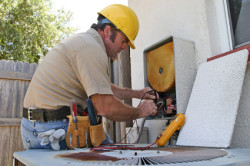 We all want to improve AC and furnace efficiency in our homes. But not everyone is in a position to rush the replacement of existing equipment with a new gas furnace or central air installation. The good news is that Home Pro's Heating & Cooling is right down the road to bring you money-saving options in respect to furnace repairs, air conditioning repairs, and other cost-effective HVAC contractor services. If and when you're ready for all-out replacement or a new install, our certified technicians will be there to help. Until then, though, let our HVAC contractors offer some of the best prices you'll find on professional heating and cooling repairs anywhere in the Mooresville area. Contact us today!
Budget-Minded HVAC Contractors
Trust in the HVAC contractor that puts professionalism before profits. Contact our dependable team today for repair, replacement, or installation of:
Mini-split ductless systems
Gas furnaces
Electric furnaces
Heat pumps
PTAC school systems
We even provide oil-to-gas conversion and propane-to-gas conversion for your heating equipment. We specialize in repairs to ensure your heating and cooling systems can keep your home comfortable all year long. Unlike HVAC contractors that are always trying to sell you a new system first, rather than trying to fix the furnace or central air you already have, our team is here to repair, not replace, whenever possible!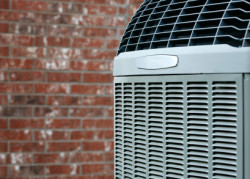 It's not that we have anything against installing today's energy-efficient new furnace and central AC systems. In fact, Home Pro's Heating & Cooling is proud to offer a full slate of sales and services for central air conditioner installation, furnace replacement, mini-split systems, and more. It's just that we are committed to helping you get the performance you need for less. That means, when possible, we provide repair over replacement to minimize downtime and maintenance expenses for our local HVAC customers. Everyone has different needs when it comes to central air conditioning repairs, home furnace replacement, and even small business heat pump repairs, and we'll work to meet your specific requirements. By taking a budget-wise approach to your HVAC service, we can keep your costs and hassle to an annual minimum.
Specialists in AC & Furnace Efficiency
Seldom do you come across a company that's more concerned about maintaining your furnace and air conditioner than it is about making a sale. Yet that's precisely how the HVAC contractors at Home Pro's Heating & Cooling choose to operate 24 hours a day, 7 days a week. By hiring our licensed and insured pros for your residential gas furnace repair or light commercial air conditioning repair, you're doing what's best for both your equipment and your finances. Why inflate the cost of comfort when our HVAC contractors can help you save?
The Best Brands in Heating & Central Air Installation
At Home Pro's Heating & Cooling, we would never cut corners on safety or quality in order to boost your savings. For your utmost satisfaction on all of our new furnace and air conditioning installation services, we use nothing but premium products from leading manufacturers. In addition, our HVAC contractors are certified as technicians for all of the industry's top brands, including:
Goodman
York
Trane
Carrier
Ruud
Coleman
Lennox
American Standard
Bryant
Comfort Institute
Weil-McLain
Tempstar
Westinghouse
Honeywell
Heil
Weather King
Grandaire
Mastercool
Aprilaire
Comfortmaker
Luxaire
Intertherm
Burnham
To learn more about our products and cost-effective repairs for your local home or small business, contact our Mooresville company the first chance you get. We're Home Pro's Heating & Cooling, and we're serious about saving you money on heating and air conditioning services. Call or e-mail us today!