HVAC Contractor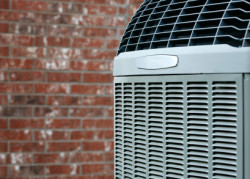 We all have different comfort zones in regard to indoor air temperature. But whether you like to crank up the heat in the winter or sleep with the air conditioning on in the summer, it's reassuring to have one HVAC repair contractor you can turn to for first-rate repairs, installation, and sales. In and around the Mooresville area, you can count on Home Pro's Heating & Cooling for year-round HVAC contractor services. Whatever the season, whatever the reason, our heating and cooling contractors can help. Contact us today over the phone or online!
Staying on top of heating and air conditioning maintenance doesn't have to be a hassle. With our team of residential and light commercial HVAC contractors, you'll have a single source for everything from expert repairs and replacements to new installs and regular tune-ups. Call our heating and cooling contractors anytime for reliable service on:
Gas furnaces
Electric furnaces
Heat pumps
Central air conditioners
Split AC systems
PTAC school systems
And more!
At Home Pro's Heating & Cooling, we have qualified technicians standing by 24 hours a day to deal with your HVAC contractor needs. That way, if you have an emergency that requires prompt attention, our heating and air conditioning contractors can be there in a hurry and put your worries to rest. Our around-the-clock availability also makes it easier to find time for your routine maintenance work. No matter what hour of the day is most convenient for you, you can schedule appointments with our HVAC contractors.
HVAC Contractors for Repairs, Sales, and More!
Home Pro's Heating & Cooling is more than just an HVAC repair contractor. We offer new system installation and replacement units as well as maintenance for existing equipment. And when your property's heating and cooling system requires new components, Home Pro's Heating & Cooling will bring the store to you. That's right! Instead of you taking time out of your busy day to shop, our HVAC contractors will provide you with a terrific selection of heating and cooling equipment from the industry's top brands. Why spend hours running around when we can answer your questions regarding HVAC sales and installation and let you compare products right in the comfort of your own home or business setting? Not only will you save time, but you'll be getting advice from heating and air conditioning contractors that are certified in virtually all brands, including Goodman, York, and many other popular choices. We can match you with the right systems for your space and get them safely and securely installed. Just dial our HVAC contractors now for quick, convenient scheduling!
Here's a comforting extra... when you bring in an HVAC contractor from Home Pro's Heating & Cooling, you get a 90-day labor warranty and a full manufacturer's warranty on all new installations. While the specific warranty terms vary according to brand, some offer protection for the life of your new furnace or central AC system. For full details, call our heating and cooling contractors today!
heating contractors
hvac installation
ac contractors
hvac repairs